My goal was to write a blog post once a week. But then my husband and I took a pretty impromptu trip to California and I kept forgetting the wifi codes wherever we were staying, so I missed last week. Not that writing a blog on your honeymoon takes priority. It shouldn't. So I kept sneaking notes on my iPhone so I wouldn't forget.
We actually aren't sure if that was our honeymoon or not. His family seemed to have declared it so in a family email. It was somewhat half-assed in its planning. We booked flights one week beforehand, hotel about three days beforehand. We knew we wanted wine, and that we needed a break from the oppressive humidity of central Florida in the summer. Northern California seemed like a good match for both. I wore sneakers most days, rode a bike for two of them, and hiked for one. Not exactly what I thought my honeymoon would look like. But it was our first trip together as a married couple, so perhaps that is the only criteria that matters. Maybe my wardrobe criteria are secondary.
I knew before moving to Florida that there would be times when my husband and I did things differently. I knew, for example, that he plans his bedtime so that he always gets 8 hours of sleep, whereas I only sleep once my Netflix series binge du jour has come to a sufficient emotional cadence.
Once I moved in, there were others. Small. Many.
I prefer Dove soap, he prefers Ivory.
I like the fresh linen scented Bounce sheets, he insists on free and gentle. Though I do all the laundry, I'm not a monster, so I buy both and only use linen for my things.
He cleans using paper towels, I use soap and dish cloths.
I like to decorate with area rugs and cute pillows. He likes to decorate with coffee mugs and beer bottles half full. Sometimes I think I'm on the set of the M. Night Shyamalan sci-fi thriller, Signs. 
I like to take my shoes off in the porch, he likes to walk his all over the carpet. (I should introduce him to our vacuum and he might change his perspective there a bit.)
When he decides it's time for bed, he simply turns off the light, makes a beeline to the bed, promptly gets under the covers, and begins to snore. When I decide it's time for bed, I first turn the light back on, tidy up the living room, put anything dirty in the dishwasher, wipe down the counter tops one last time, refill the Brita filter to make coffee in the morning, take out something in the freezer for dinner the next day, bring in the garbage can from the nightly collection service, deadbolt the front door, set an alarm for the morning, and floss.
So it shouldn't surprise me that when preparing for our half-honeymoon, we would also have different approaches.
Usually for a two week trip, I plan months in advance. Make lists. Monitor weather forecasts. Read travel guide books. Make more lists. Break in new shoes. Refill my miniature toiletries. I'm packed usually a few days before I go. Every outfit gets tried on before going in my suitcase. It might sound crazy, but the payoff is worth it. My travel usually unfolds seamlessly – never overpacked, or under. Never overdressed or under. It's a process that works for me. I didn't have months this time. I had a couple days. And since I'm trying to embrace this beachcomber life, I was playing it cool. I was stifling the Monica Gellar within me.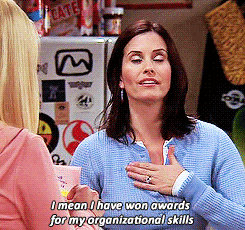 Only two days of weather forecasts. I would shout out loud so my husband could hear me that the temperatures in San Francisco are just like St. John's – foggy, cool. Only a couple Google searches on San Francisco packing tips. Again, I would shout out loud so he could hear me that layers would be smart. I searched for vineyard dress codes. Confession: I did also Google what to wear while riding a bike, since I have not done so in 20 years. I put the outfits for the second week of the trip on the bottom of my suitcase so that everything I need for the first is on top, and things remain folded and less wrinkly from constant rooting. I was packed the night before we left. I was even the gracious housewife I'm grooming myself to become by doing two loads of his laundry.
His process is different, I've now seen it firsthand. How he waits until three hours before our flight to get out his suitcase. How he balls up anything clean in his closet and quite literally dumps it in. How he packs only toothpaste and deodorant because he assumes he will either mooch off of my shampoo or use what he can find in the hotel. A hunter/gatherer approach to travel.
Three hours before we leave, he asks "do I need pants?" And I facepalm. I choke down what I/Monica want/s to say – I'm trying to be gracious. This man is a rocket scientist. Quite literally a rocket scientist.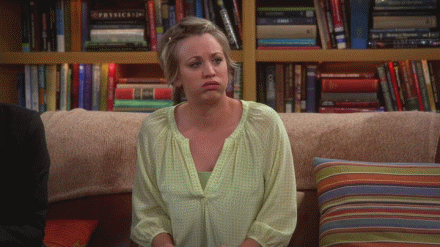 Two hours before we leave for the airport, he holds up a pair of dirty black shorts hung on the back his bathroom door I missed and asks "these didn't get washed?"
One hour before we leave for the airport (while he's finishing his first load of laundry since I moved here), he leaves to buy new shoes. Yes, leaves to go shopping. For shoes he needs to wear every day on the trip. When he leaves, I also dart out to Wal-Mart to buy him miniature shampoo and conditioner because I'm definitely not gracious enough to share my mini supply.
And while all of this made me want to scream and shout ARE YOU KIDDING ME, I didn't (#growth). But it bespeaks how the rest of our trip unfolds.
For instance, day one in San Francisco was à la Laura. The night before, I had researched a must-do spot for brunch (cross-referenced with its Yelp review). I checked to see if we should take public transportation there or if it was easier to Uber (Uber won). Next, I had already reserved our bicycle rentals online to save 20% and pickup was conveniently right next to brunch #coincidenceIthinknot. We cycled about 9 miles, including across the gorgeous Golden Gate bridge. Lunch was in Sausalito, and then we were to cross by ferry back to SF. My husband deviated from my plan slightly, but we reconvened at the Aquarium before riding a cable car to Chinatown for an epic, five-star Szechuan dinner. It was an expertly planned, well-executed day, knocking off lots of San Francisco highlights.
Day two was up to my husband. We started by waiting for a bus at a bus stop that no longer existed. After a quick rerouting, we ended up in an hour and a half line up for brunch. Then we bailed on the line and waited for another bus. Then we bailed on the bus and walked on foot… And although the day improved dramatically from there (once I took the reigns again, whether they were offered to me or not) – you can see how our styles remained polar opposite.
Similarly in Napa, I would pour over the wine country magazines with rankings and suggestions based on grape, cross-referencing with the recommendations from his uncle Kevin to map an entire day of wine tasting in a convenient driving loop, with lunch stops between winery 2 & 3. So we came to agree that I am a natural travel agent and guide, and he is content to be a passive participant, to be led to wine like a horse to water. Once we settled into this groove, we were all the happier for it.
I'm still uploading the several hundred photos I took before I share the highlights. And now I'm also distracted losing the SEVEN pounds I gained. Jesus. Imagine if I hadn't gone cycling or hiking.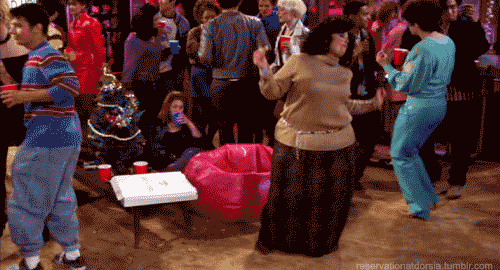 But most impressive is the fact that he did two loads of his own laundry upon our return before I had even finished my first coffee. Maybe it was our honeymoon after all…